Here is the Mummy`s Sarcophagus Paper Model, an easy-to-build paper model in four sheets of paper. I think it can be usefull for Dioramas, RPG and Wargames and maybe, for School Works.
Eis aqui a Múmia no Sarcófago, um modelo de papel fácil de montar, em quatro folhas de papel. Eu creio que este modelo pode ser útil em jogos de RPG e Wargames, Dioramas e talvez em trabalhos escolares.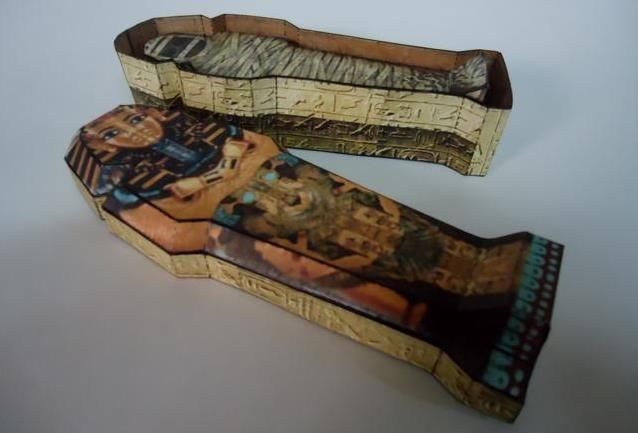 In the .rar file you will find the Pepakura file (.PDO), if you want to resize or change the textures.
No arquivo para download você encontrará o modelo em Pepakura (.PDO), no caso de querer mudar o tamanho ou as texturas do modelo.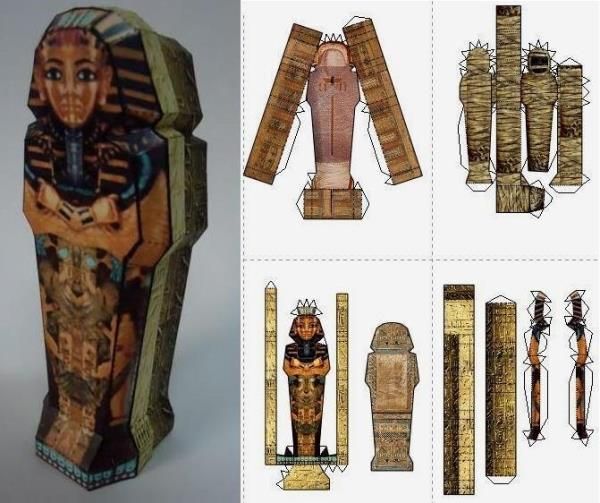 Download:
Mummy`s.Sarcophagus.Paper.Model.by.Papermau.Download.Now!
More Papermau Paper Models related posts:
Dragster Hell`s Team 1970 - by Papermau - Download Now!
Simple Hut On Piles In 1/72 Scale - by Papermau - Cabana Sobre Estacas
Colonial Diorama For Kids - by Papermau - Diorama Colonial para Crianças
Open House Paper Model For Mini Figures - by Papermau